UNDER OPTIMISED WEBSITE:
WHAT'S THE ISSUE?
Business performance is everywhere. To increase your sales, you are advised to increase your traffic, your media budget. What if you could expect more conversions with no additional ad spend?
The best website traffic is the one that converts and the quality of your user experience on site has a huge impact on this metric.
If you don't work on your UX, your performance will decrease: lower conversion rate, a website that doesn't correspond to your clients' expectations.
CONTINUOUS OPTIMIZATION
Analysis of existing website, market benchmark and recommendations

User insights with qualitative & quantitative user testing

A/B testing

Conversion copywriting

Landing page analysis & recommendations
WEBSITE REDESIGN
Analysis of existing website, market benchmark & recommendations

Wireframe, mock-ups and preprod validation

User insights with qualitative & quantitative user testing

Conversion copywriting

Post launch analysis
CONVERSION:
THE SECRET INGREDIENT TO
BOOST YOUR WEBSITE
We are not only a Conversion agency. That's why when working on your website, we also bring our performance, data and storytelling expertise to the table.
Does your content match your brand image? Is your website optimized for performance? Is it adapted to feed your data strategy?
You want to diagnose your website's weaknesses when it does not convert enough.
We collect data on your website, and we conduct an in-depth analysis.
We identify the website's flaws and start working on a list of hypotheses and recommendations to improve it.
After listing enhancement hypotheses, we test them!
You implement the change that converts best.
Then we start again! Conversion rate optimization is an ongoing process.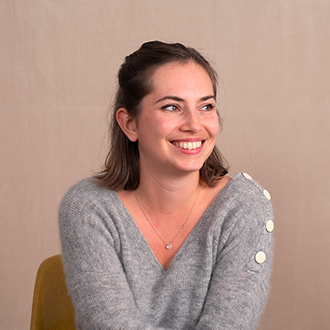 Marketing that doesn't convert is money spent for nothing.
Virginie, Head of Conversion, Better&Stronger
Discover our
case studies
How did Japan Experience massively grow an organic audience on TikTok in less than 3 months?
Early 2022, Better&Stronger helped the travel company Japan Experience develop a social media toolkit to create a massive organic community on the rising platform Tiktok. In less than 3 ...
Read more